london algorave
i was really pumped for this show cause it was my first time playing as heavy lifting in my hometown (babyface moment!!!). i had some technical issues with my old crap laptop (thanks to alex and antonio for strategically wiggling my power supply) and i fell over on stage (thanks to my bro for trying to reassure me that 'nobody saw'). but i think i played maybe my most banging set ever (?!?) i had a lot of fun anyway - i used a load of samples of skeletor from he-man insulting people.
also my granny came and she said 'it's a bit different from a christy moore concert anyway' - i'm taking that as a compliment.
ALSO my awesome old pal rich who i haven't seen in years came along and it was really great to see him - nice one rich!!!
thanks to rumblesan too for the sick visuals :D
the whole night got a really nice review on attn magazine :)
blood sport - no bounds & supersonic
we played the first two blood sport/heavy lifting (heavy bleeding!!!) collaborative shows at no bounds fest in sheffield and at supersonic fest in birmingham. had so much fun doing these and feel they went really well, such a privilege to play with the blood sport guys who actually know how to play real life instruments. both shows were also very hot and sweaty. we were joined on stage in birmingham by hellocatfood on visuals which were super sweet.
we got a nice mention in a review of supersonic by our pal daniel dylan wray too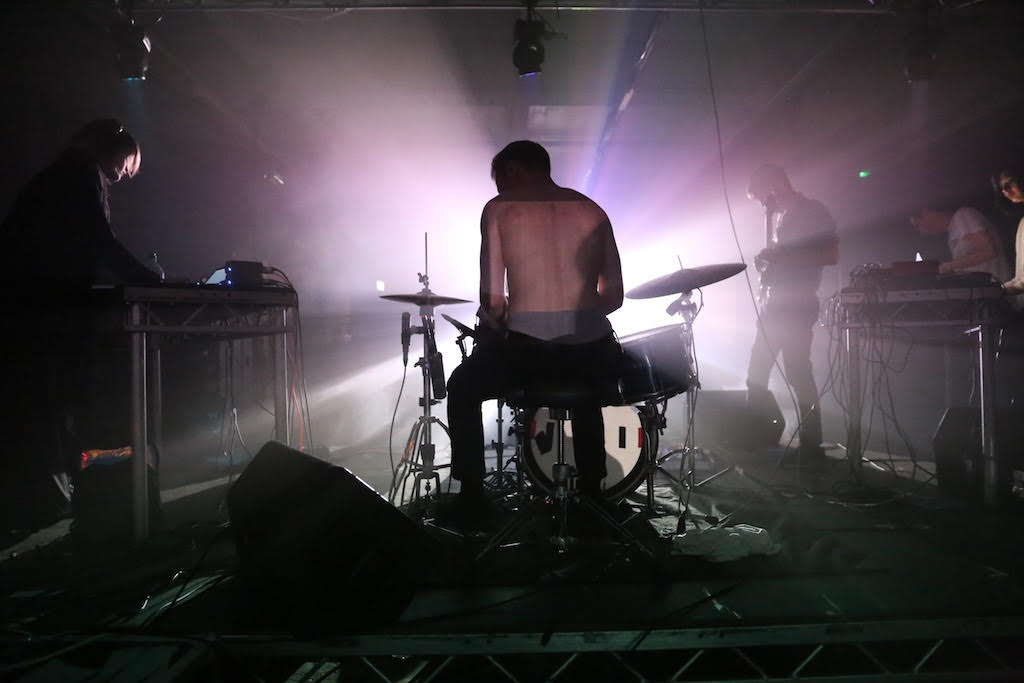 i also went to a live coded visuals workshop during supersonic which was led by the incredible dan hett. this was also fun and sweaty. we have hatched a plot for a mr topsy turvy set with me on visuals and dan on noise!!! occurring in sheffield on 14th july at access space (keep an eye on the shows page for updates!)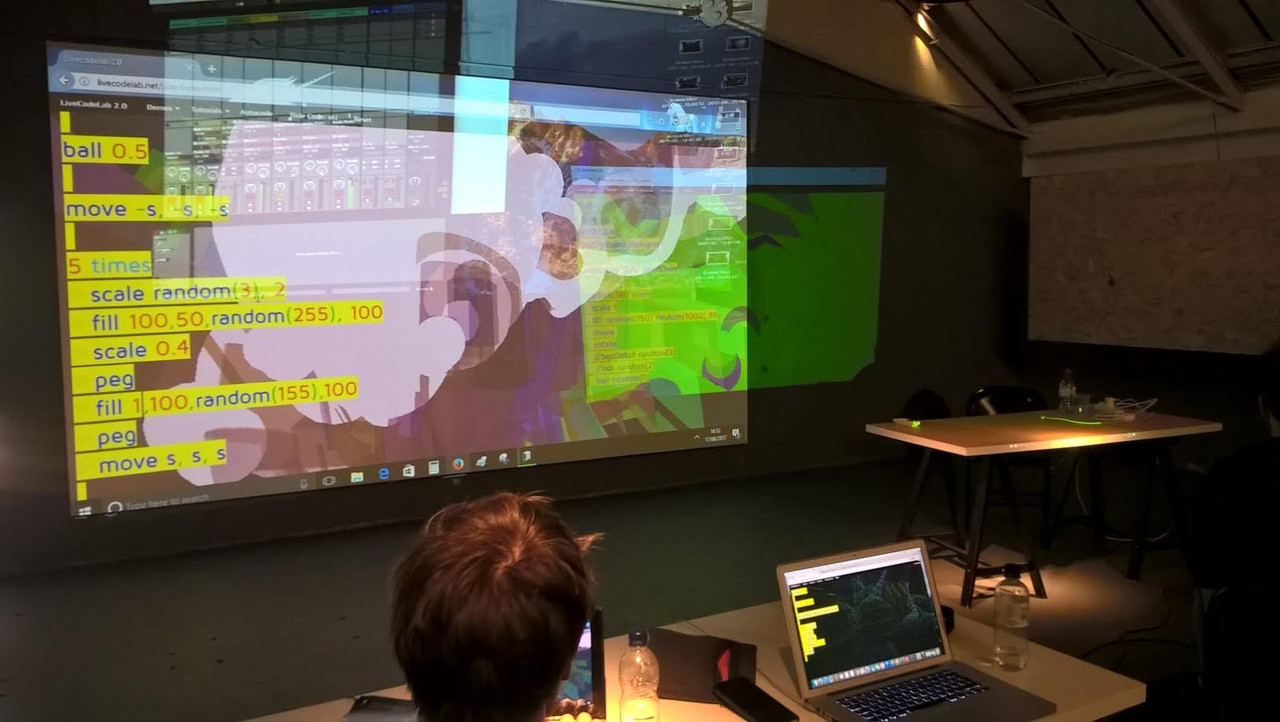 big shout out to hellocatfood for organising as everything was super slick and we were really well looked after all weekend.
diy space for london
ok so i did these out of order cause i wanted to do the blood sport shows together, but in the middle of those i played a solo set at diy space for london. my first time at this incredible venue and it did not disappoint, such a well organised vibe, everything sounded great, and livia who organised really kindly fed the bands (i had a sweet potato burrito which was really top notch).
i was kinda nervous about this show since most of the bands were guitar bands and i was worried people would be like 'wtf is this bleepy shit' but i shouldn't have worried cause everyone was super sweet about my set asking me lots of questions about what i was doing and stuff. great show!!! the other bands were awesome too even though i couldn't stay until the end cause i was trying to chaperone my middle-aged fan base (my mum, dad, stepmum and a few others they dragged along)
frostbitten algorithmic metal
super conceptual project alert!!!!!! me and laurie (of my foxdot band TYPE) are planning to create some true algorithmic black metal \m/ there may even be corpse paint. watch this space.
finally - i bought a new laptop and it is well slick :D so i think i can start using superdirt finally (late adopter!). it also has backlit keys so will maybe reduce the amount of typos i make at gigs (not making any promises tho)
ok bye!!!!!!!!!