i have been playing quite a lot of shows lately which has been super fun!
i did double duty at the recent leeds algorave performing first in collaboration with qirky and laurie as TYPE using foxdot via troop. ryan has been developing troop as an interface for collaborative live coding and it's a lot of fun.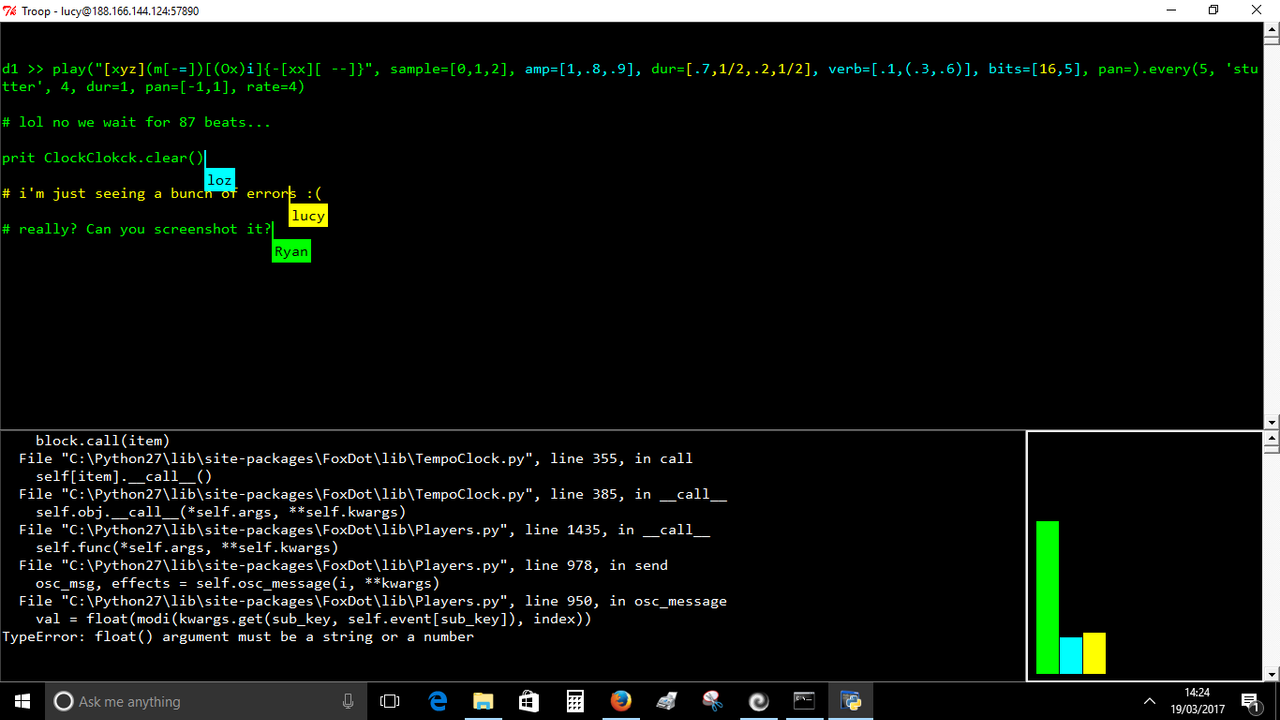 later i did a solo set which i was a bit less psyched for and i didn't feel i gave my best performance which was a bit disappointing but it really doesn't matter cause all the other acts were awesome and the whole night was really fun, i didn't stop smiling! only un-fun part was driving home at 3am but at least i had alex to keep me company.
my secret shame is that i'm a eurovision megafan so just imagine my disappointment when the song contest was scheduled on the same night as newcastle algorave. not to worry though as i brought europe to the tyne and used almost exclusively eurovision samples in my set. i had fun!
we were also using a whole bunch of chemical data provided by the lab which i used for some weirdness in my parameters.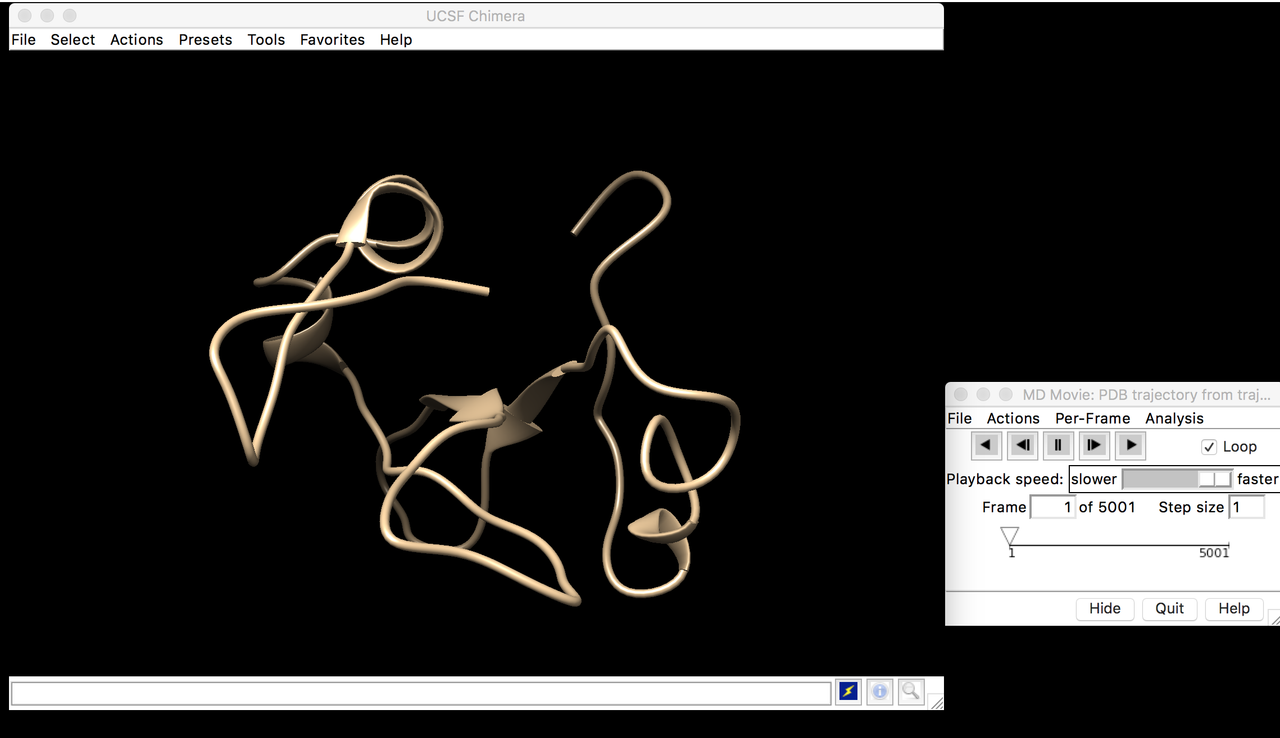 i didn't get to see many of the other acts as i was sitting on the door for a lot of the night, but i caught a little bit of qirky, calum gunn and livedog who all performed extremely chemical sets. the venue was awesome and i love newcastle. another fun night!
phew three algoraves in a row - almost too much fun. again i was on the door so didn't catch many of the earlier sets but i did see a little bit of qirky, all of polinski and the final ever algobabez set (sob). i don't know what polinksi was doing but it sounded great - piano plus glitched out speedy drums. algobabez was just 2 emotional - not sure how algorave will survive without them.
there were tons of people there which is great as we raised a lot of money for access space and i think quite a lot of people were new to algorave and seemed to be digging it which is also great.
here is a pic of me playing by adforperu on instagram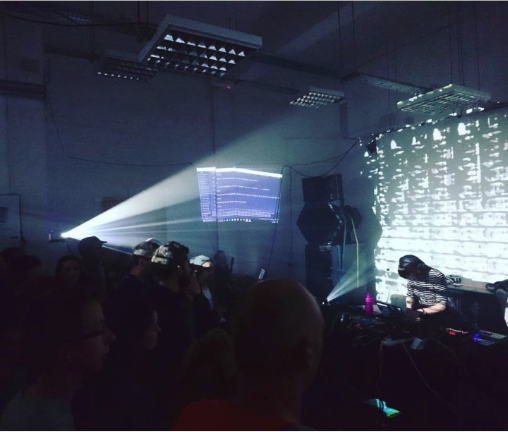 i used the eurovision samples plus some blood sport samples. not sure how my set was as i couldn't hear that well and i haven't watched it back yet - people seemed to enjoy it though which makes me happy. also my dad watched it on livestream and he was into it so i know i must have really made it now :P
oh yeh also nearly forgot but me and ryan did a little impromptu troop set at the beginning which was also super fun and i thought sounded decent considering we hadn't practiced and i'd forgotten how to use foxdot.
mind aperture took a load of awesome pics of the whole night which you can find here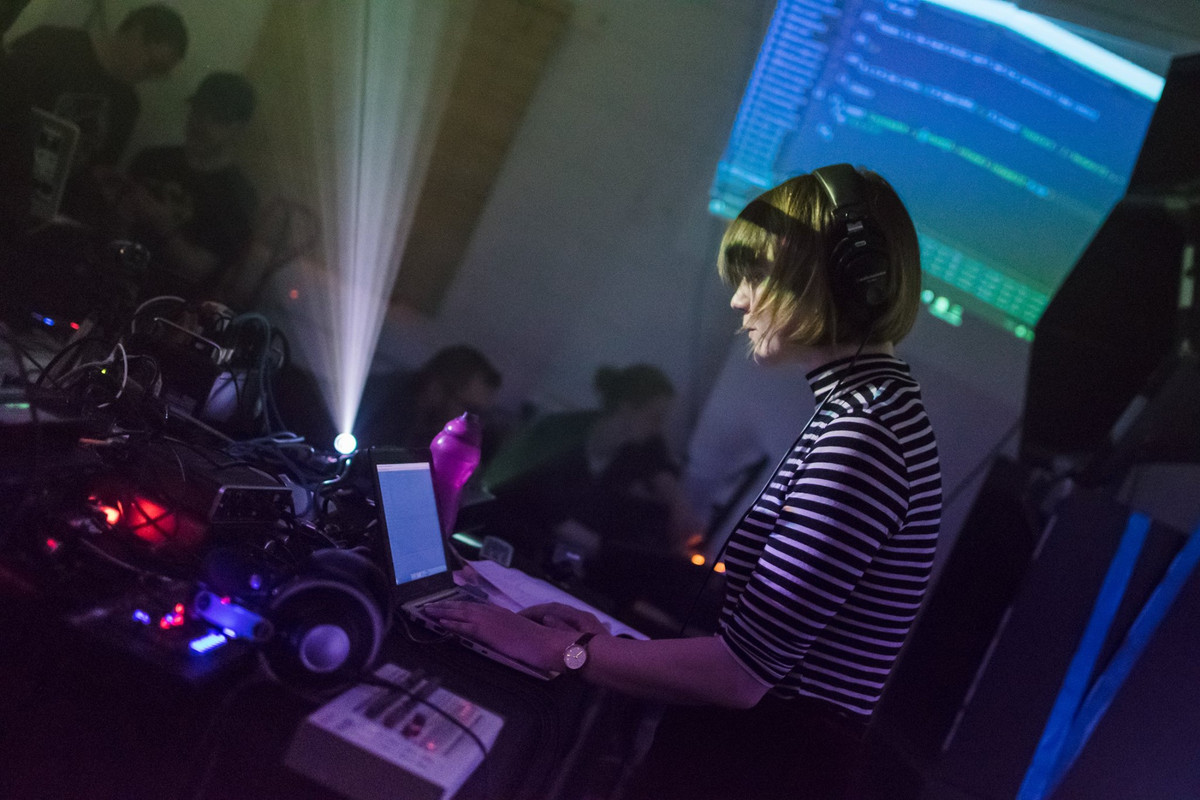 not a gig
i've also been jamming with blood sport for our upcoming collaborative shows which is me live coding and them playing actual real life instruments.
this has been such an interesting experience for me as i haven't really done anything like this before, but i'm really enjoying the experience, figuring out strategies for improvisation and how to structure a set. it's made me realise how selfish i am usually when i'm playing haha so i'm learning how much space to leave and how to communicate my intentions which feels super positive to me.
ok bye!!!!!!!!!!